Which are Top PPC Sites? 10 Pay Per Click Affiliate Programs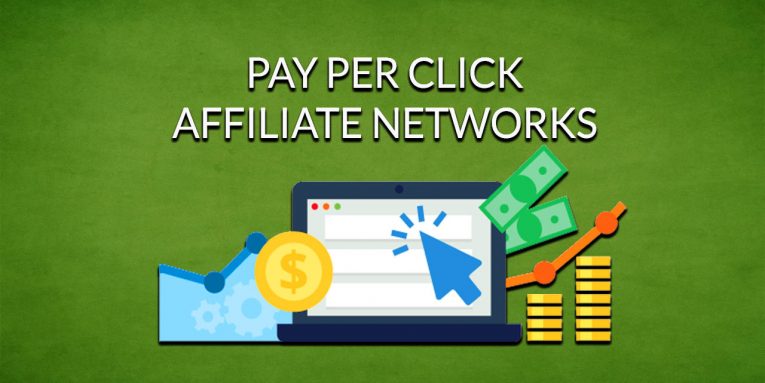 The list of Top PPC Sites to get offers from. These Best Pay Per Click Affiliate Programs and Networks will get you a start to earn huge.
Best Top 10 PPC (Pay Per Click) Sites Affiliate Programs
Pay Per Click Networks show ads on your site. By which you can monetize your website traffic and make the good amount of money. There are lots of programs available however everyone is confuse which one should use to earn. Today we will guide you with the best Google adsense alternatives. All of these networks are too much latest in technology which shows ads according to publisher's site content. This is called as Native advertising. This advertising method helps your to make maximum from your site content. Here is the Top PPC Sites list, Which are as follows:
1. Revcontent
Revcontent is one of the top and fastest growing content recommendation network. They have capability to deliver over 250 billion content recommendations per month to every user. It considered to be the best PPC site to monetize content perfectly according to your website niche.
2. BidVertiser
BidVertiser offers targeted self-serve advertising solution for advertisers and agencies while helping publishers to make money from their website.
3. RevenueHits
RevenueHits is platform serving ads to affiliates and advertiser. It provides Contextual and Geo targeted Ad Serving technology to better performance. They work on different affiliate model with innovative Performance Base (CPA) Ad Network. Publishers can earn from apps, websites, blogs and other related services.
4. Infolinks
Infolinks can be also called as text advertising platform. It work best on content or blogging websites and gives good amount of money. Registration is on approval basis.
5. NativeAds
NativeAds offers engaging content or ads according to niche of promoted website It displays stories which creates engagement between the user to stay long on site. Ads automatically adapt everything.
7. Clicksor
Clicksor offers webmasters the opportunity to earn additional income by using a selection of clickable text or targeted contextual banners on their websites or blogs.
8. PopAds
Register with PopAds now to start getting top quality visitor being an advertiser and there is an opportunity to earn maximum for publishers. They have high quality and huge number of variety advertisement to show.
9. Affilist
An online advertising platform providing unique branding solution to everyone. They have created an impressive revolutionary affiliate network which makes then in the list off Top PPC Sites.
10. AdClickMedia
AdClickMedia Advertising Network is one of the Pay Per Click Advertising platform. It works on models like PPC, CPM, text ads, banner advertising and other similar options on the sites. They offers high converting campaigns.
Connect with us:
Do you want to add your Pay Per Click Affiliate network to this Top PPC Sites to this list. You can connect with us 24×7 to share your feedback or updates. We will revert you as earliest as possible.
Email us:
earnperinstall (at) gmail.com
Hope above given list of Pay Per Click Affiliate Programs will help you all to earn from home.